Meet your
Community Trainers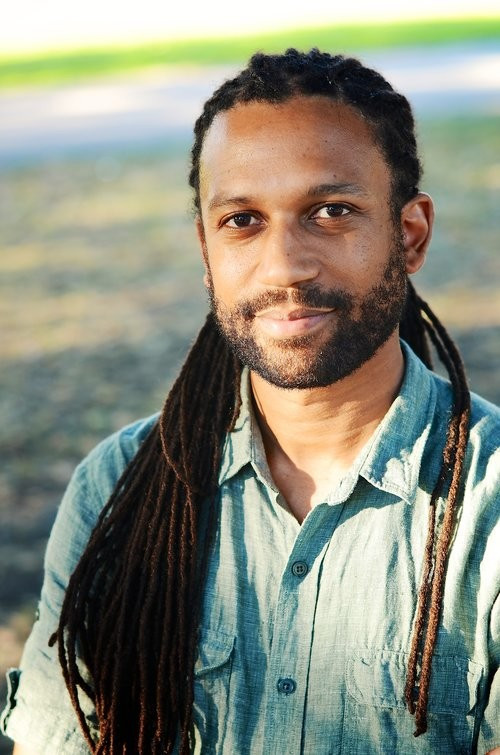 Grounded in justice-oriented practice
is a settler who was born and raised on the stolen unceded, ancestral territories of the Semiahmoo, sq̓əc̓iy̓aɁɬ təməxʷ (Katzie), Kwantlen, kʷikʷəƛ̓əm (Kwikwetlem), Qayqayt, and sc̓əwaθenaɁɬ təməxʷ (Tsawwassen) Nations; and her ancestors are from India. Bhupie is a cis, non-disabled, middle class, small fat woman.
Currently, Bhupie works as a therapist, supervisor, professor, and consultant. Her work is informed by social justice and collaborative principles. She is honoured to work alongside people who are navigating and resisting multiple systems of oppression individually, within relationships, and in communities. As a clinical supervisor, Bhupie supports teams providing health care services and counselling services, practicing counsellors and student counsellors. Supervision is an enriching experience for Bhupie—a space where she can engage in a collaborative dialogue about best practices and ethics alongside the critique and feedback.
Bhupie also provides workshops, trainings, and consultations to organisations, teams, and boards. She is an adjunct faculty at Adler University and City University, and an instructor at Vancouver Community College. And she is a board member at Healing in Colour.
is a queer, currently non-disabled Corean femme, immigrant and settler, joy-seeker, liberatory dreamer, psych survivor, justice-oriented therapist-ish and ongoing creation of community. Born in Bucheon, Corea, they grew up and continue to live on the unceded territories of Musqueam, Squamish, and Tsleil-Waututh Nations in what is colonially known as Vancouver, Canada, which shapes their relationships with land, kinship, sovereignty and co-resistance.
Ji-Youn works in private/alternative practice in relationships with predominantly Sick & Disabled QTBIPOC client community members with the orientation of therapy-ish as a space to practice embodied liberatory practices in the spirit of collective liberation. In recent years, she has also been teaching about abolitionist mental health care, the mental health industrial complex and the blurring of the categorization of therapy. Their practices are informed by Black & Indigenous feminist scholars, Disability Justice & Transformative Justice educators, abolitionists and organizers, as well as their lived experienced of mental illness/Madness and psychiatric incarceration.
Kim Haxton (Potowatomi) is from the Wasauksing First Nation in Ontario. She has worked across Turtle Island and abroad in various capacities but always with a focus on local leadership.

Her deep understanding of the need for genuine restoration has far-reaching implications as leaders seek vision and all people seek direction to address the mounting pressure of a system incongruous with the values of the natural world. Kim has developed and facilitated programs in land-based education, ceremonies, and leadership for the past 30 years, including as co-founder of Indigeneyez.

She takes her place among thought leaders in the area of decolonization, particularly as it applies to language, art, economics, and gender. She encourages the "lateral liberation" of consciousness by drawing from the embodied knowledge of Indigenous peoples. In multi-day workshops, she moves people through a personal process of questioning what is the truth and what is simply constructed – effectively rupturing what we "know." True expression of respect, harmony, inclusion, equity can come from this place.

descends from Dakota, Aborigine and South American ancestors. She comes from a long Matrilineal line of Medicine Women. She is a mother, partner and Priestess initiated in the Sacred Feminine Mysteries and trained in Kundalini Dance. She loves to Dance and credits dance for inspiring hope and self-expression during the impacts of her complex trauma childhood, including sex trafficking as a teenager. She is also a Registered Therapeutic counsellor and best selling author of a chapter titled "unapologetically YOU" inspiring folks to embody emotional intelligence to restore Balance from within. She loves marrying ancient wisdoms and practices with the best of evidence based modern science.

For the past 13 years, she has worked in various roles with Indigenous Women and Girls and LGBTQ2S folks holding space for the emergence and remembrance of deep self-worth, dignity and self-acceptance. The space holding that impacted her heart the most was as a statement gatherer with The National Inquiry into Murdered and Missing where she was present to the grief and pain of family members and survivors and the reality of harm that a Colonial and Patriarchal Consciousness rooted in racism has actively created and perpetuated. The information that she was a part of holding space for was part of the collaboration of the final report to the Government of Canada released in 2019 entitled "Reclaiming Power and Place" It is her mission to continue to be a voice for the remembrance and embodiment of the Divine Feminine aspect of life and actively continue to contribute to the restoration of Collaboration, Community and Connection during this turning point in humanity's evolution.
Premala Matthen (she/her)
Premala (Lala) is queer and cis, a brown woman and a settler, chronically ill/disabled and middle class. Some of her people are Indian and others are white. Her understanding of power, privilege, and oppression is shaped by the range of her positions in the world.

Lala's experiences of violence and oppression led her to seek change, for herself and others. She is a therapist in independent practice, and the Co-Founder and Executive Director of Healing in Colour, a non-profit that supports BIPOC both to access and to offer healing services. She is also the co-creator of SEEN, a podcast that explores personal healing and collective liberation work through the eyes of Black and brown queer women. Her work sits at the intersection of counselling and activism, firmly rooted in the radical possibilities of QTBIPOC spiritual and emotional healing.
In my therapeutic practice and activism, I focus on supporting individuals and people in relationships who are part of communities subject to structural violence (including but not limited to BIPOCs, Queer, trans & gender nonconforming folks), people involved in social justice movements & direct action activism, and folks working on being accountable for doing harm in ways that are connected to, or involve participation in, systems of structural oppression (eg. gendered violence & white supremacy). I also provide clinical supervision to counsellors and other practitioners and have been a member of the teaching staff at City University since 2017.
I draw on knowledge and perspectives from feminist, queer, and critical race theory as well from social movements and activism. I truly value the wisdom and knowledge from outside the academy that students bring with them to the program and strive to create a space where it can be recognized, acknowledged, and integrated into clinical practice. Ultimately, I believe that teaching in a counselling program involves an ethical obligation to clients. More specifically, a requirement to participate in the creation of a field that not only more fully reflects the faces of its clients, but seeks first to be in care of, and led by, the communities in our society most marginalized and subject to structural violence. I attempt, in whatever ways I can, to always orient my teaching to respond to this requirement.
is a non-disabled, queer, white Latinx of mixed ethnic and racial ancestry, now-middle-class, immigrant, settler, woman, offering trauma counselling, facilitation, and consulting services on the stolen, ancestral, and traditional territories of the xʷməθkwəy̓əm (Musqueam), Skwxwú7mesh (Squamish), and Səl̓ílwətaʔ/Selilwitulh (Tsleil-Waututh) Nations. They were born and raised in Medellín, Colombia, and spent a long time living and learning in the 'United States' after immigrating.
Luisa values accountability, transparency, and compassion in all aspects of her life. Currently, they work as a Clinical Counsellor, Consultant, and Clinical Supervisor in independent practice. Luisa uses an integration of various trauma-informed, relational, and client-centred approaches that are situated in intersectional feminist, anti-oppressive and social justice principles. They are dedicated to supporting equity-deserving folks with experiences of oppression in their process towards healing and liberation. Luisa actively works towards anti-oppression and anti-racism personally and professionally. Luisa's analysis and approaches have been heavily influenced by Black and Indigenous feminists, and queer and critical race theories. In the past, they have worked as an educator in post-secondary education and community settings. In addition to their work, Luisa is currently a board member with Healing in Colour. Outside of their work, Luisa enjoys spending time in the sun, dancing, connecting with her community via sharing food, and playing volleyball.
is an educator, counsellor, mentor, and creator originally from so-called Texas. For 7 years post-graduate Theresa worked on the front lines with local non-profits to provide accessible and quality therapeutics for those with barriers to support. Theresa is committed to helping people achieve freedom from systemic and societal oppression in every capacity, addressing the distresses that come from navigating shame, marginalization, discrimination, disassociation, and self-worth.
Theresa is passionate about developing personal power and helping individuals and relationships live authentically and thrive in their truths. In 2020, she started her own therapeutic practice, In-Power Counselling & Services, which continues the work she's done in healing and empowerment. Theresa is also a clinical supervisor for new and developing therapists. Theresa's hope is to make mental health, daily health!
When she's not working Theresa is a learner in every sense of the word. She loves to read and consume content and information. She is a sister, a friend, a daughter, a cat aunt, a writer, crafter, painter, and creator.
is a non-binary, queer, 1.5 generation Chinese-Canadian immigrant settler who live, work, and benefit from taking up space on the unceded traditional territories of hən̓q̓əmin̓əm̓ and Sḵwx̱wú7mesh peoples (colonially known as Burnaby.). I'm also neurodivergent, mentally ill, and a parent to a pre-schooler.
As an art maker, I enjoy all things creative. Some of my favorite interests include caring for plants and animals, painting, collaging, cooking, and immersing myself in the alternate realities of video games. Many of my healing experiences were inspired by meaningful relationships with others and in communities of care. In these supportive spaces, I am able to reclaim parts of myself and nourish my growth by embracing every aspect of my humanity.
I see working as a therapist and being a human being as inseparable processes. More than my educational and training backgrounds, I draw from my lived experiences and inner knowing to support those who share space with me. I have found deep healing in the practice of embracing "enoughness". In the therapeutic space, my role is to guide you to connect with "being enough", while cultivating gentleness and compassion for you to embody the richness of your humanity.